Reading Intervention:
Students in Grades K-3
Read Well K-2 has been successfully implemented as an intervention program for struggling students in grades K–3. Systematic programming and explicit teaching help students acquire the foundation skills necessary to become confident, skilled readers.
Mastery-Based, Continuous Progress
Read Well works for intervention because it is a mastery-based program. All foundation skills are mastered. The skills in each unit provide the foundation for the next unit.
Every student progresses at a rate based on his or her mastery of skills.
Extra practice and remediation is provided in each Unit Guide.
Read Well's unit assessments provide ongoing progress monitoring.
Every student achieves. Every student is successful.
Flexible Lesson Plans
Each Unit Guide provides the teacher with differentiated lesson plans to accommodate the individual needs of students.
One size does not fit all.
Stretch practice out when needed, and shrink practice up when possible.
Intervention
Step 1. Identification
Identify at-risk students as soon as possible through Read Well's progress monitoring system (unit assessments) and/or your school's universal screening.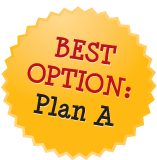 Step 2. Intervention Planning
Plan A: 
Intervention when Read Well is the Core Program

Students' core reading instruction is provided in Read Well. A second double dose of Read Well instruction is provided during an additional intervention period.
Options:
Provide a second dose of Read Well instruction to a few of the lowest students in a group, allowing them to keep up with their group.
Provide the lowest students in a grade level with additional Read Well instruction so they can reach mastery faster.
TIP: Start intervention early, before students experience failure.
Plan B: Intervention Using Read Well With a Different Core Program
Options:
Provide Read Well as a core replacement program during the reading block in combination with a second dose of Read Well instruction outside of the reading block.
Provide Read Well instruction outside of the reading block while students continue working in a different core program.