Reading Core: Read Well K-2

Differentiated Core
Read Well provides schools with the option of a differentiated core. Instruction is differentiated for every student, not just those at risk of failure.
Step 1: Students are placed appropriately.
Step 2: Teachers study the scaffolded lessons and then teach with confidence.
Step 3: Every student is assessed at the end of each unit.
Step 4: Teachers adjust instruction and grouping based on data.
Step 5: Staff work collaboratively to provide early intervention.
High students soar. Average students read better than average, and low-performing students become confident readers.

Research-Based Programming
1. Phonemic Awareness
For the first fifteen units of RWK and RW1, students practice orally stretching and shrinking words each day. This practice is accompanied by Sound Counting (segmenting) in reading lessons and spelling dictation.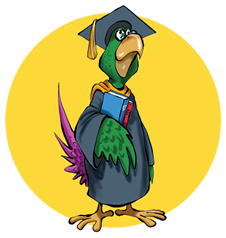 2. Phonics
By the end of Read Well 2, Unit 13, students complete a basic decoding sequence, allowing them to read uncontrolled text with ease and understanding.
3. Fluency
Students learn the process of fluently processing text vs. memorizing words.
4. Vocabulary
Vocabulary is taught explicitly. Student-friendly definitions are used, and then words are practiced "many times in many situations."
5. Comprehension
Read Well focuses on teaching students to comprehend while they read and engage with meaningful narrative and informational text.

Author-Recommended Programs
Each of the following programs was built systematically with an uncompromising focus on research-based practice. Each unit in each program helps teachers provide explicit and scaffolded instruction with cumulative review—all carefully woven through engaging and informational themes.
Prior to publication, each unit of the programs was sequentially field tested and revised based on student performance.

Read Well K Whole Class and Small Group
Read Well 1 and Read Well 1 Plus
Read Well 2 Fluency Foundations, Read Well 2, and Read Well 2 Plus